09/01/10
This young elf maiden shows her combat prowess by wielding two weapons simultaneously: a sword in her right hand, a dagger in her left.Obviously she possesses a high degree of agility.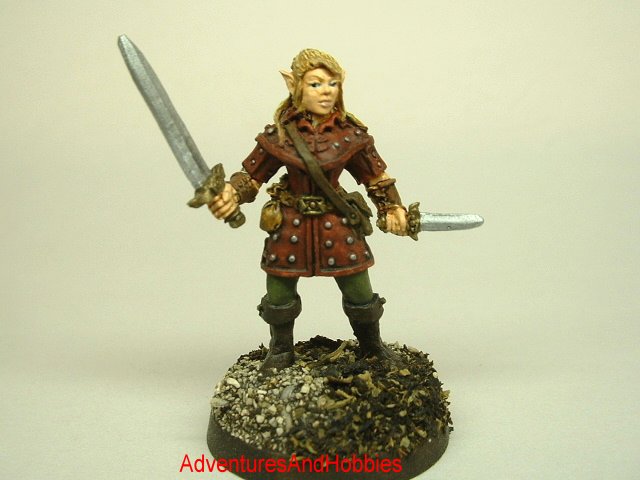 Her
armor
consists of
studded leather
. She is painted in muted forest colors.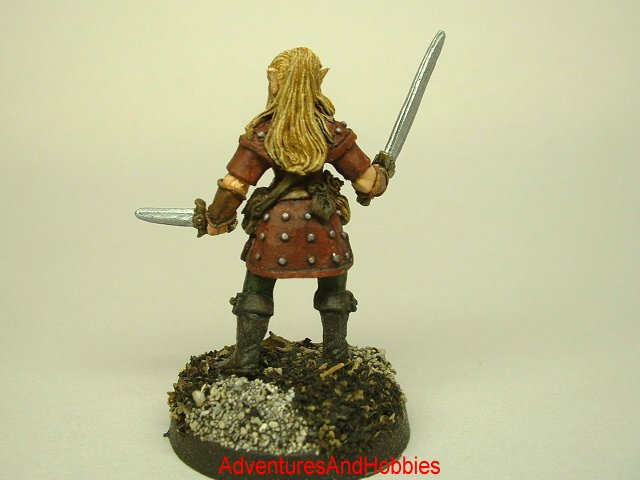 Her
combat skills
would make her a good addition to any party of
adventurers
in a
fantasy campaign
.