09/28/10
Life in the city sure went downhill fast after the unexpected appearance
of the alien invaders! The town has become a hot warzone, but the
civilian survivors have to make their own way. At least there was enough
weaponry to be found in the few "sporting goods" stores to outfit our
hero.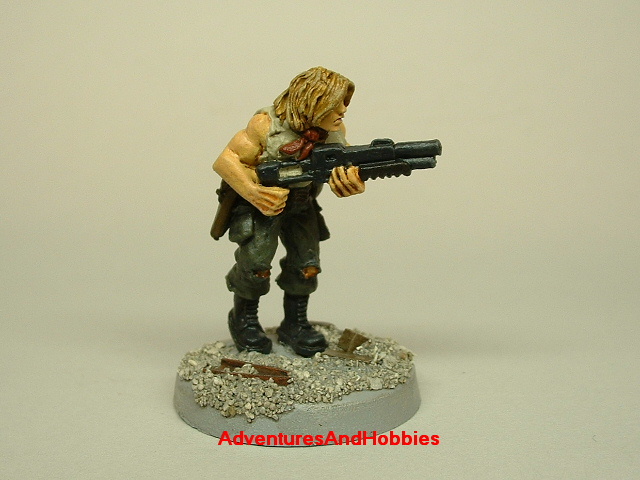 Our
survivor
has chosen a
combat shotgun
as his main
weapon
. He also carries an
automatic pistol
in the holster on his belt.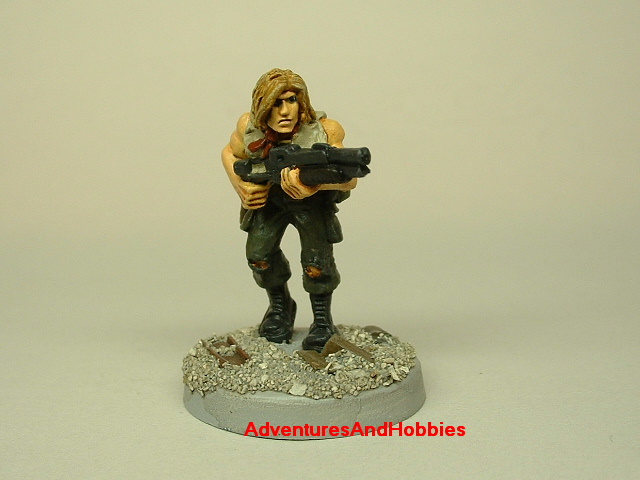 The tattered condition of his clothing hints at the
fights
he has managed to endure. Bits of broken bricks and a piece of I-beam litter the
urban landscape
he walks through and reflect the destruction of the area.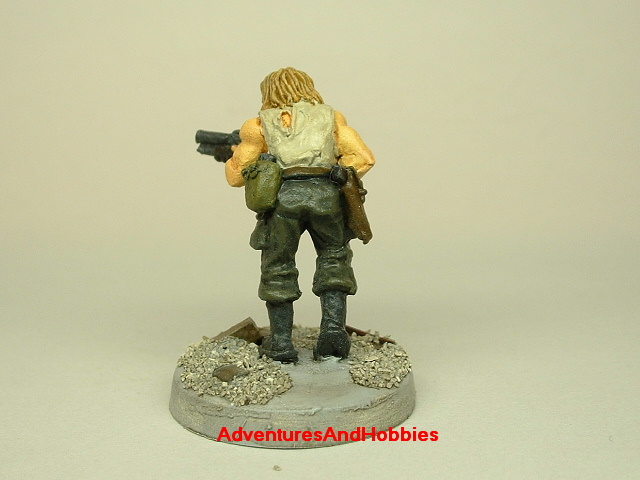 In the
post apocalyptic world
, many
survivors
are forced to be on their own, whether battling
mindless zombie hordes
,
alien invaders
bent on
world domination
, or
natural disasters
. This
25 mm miniature
would be at home in many
modern horror
or
near future science fiction
role-playing
and
table top war games
.