12/03/10
Filed under:
Science Fiction
,
25-28 mm
Posted by:
G R
@ 11:13 am
The universe is populated with a myriad of sentient species. This alien represents just one.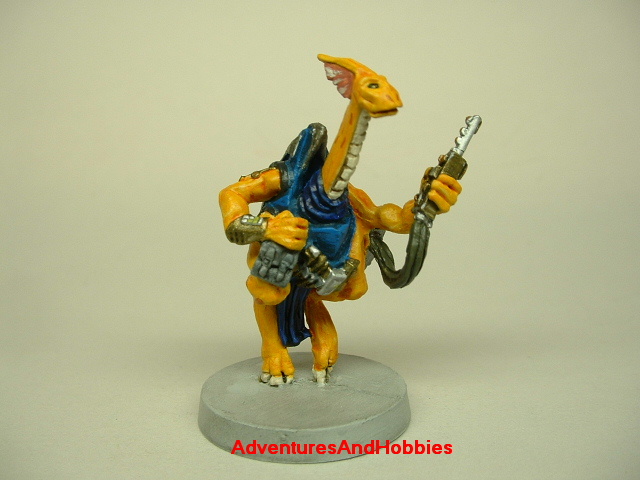 He is a member of a
star-faring race
. He wears the
uniform
of his planet's
spacer corps
( a combination of blues and purples representing the colors of his sky and deeper space).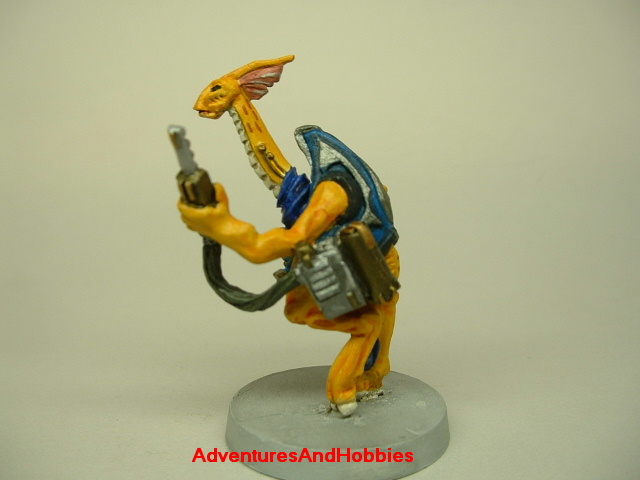 He carries a number of
hi-tech devices
. Some are attached to his utility belt. Others are built into his suit (notice the
sensors
running up his neck) and in the
wrist console
worn on his right arm.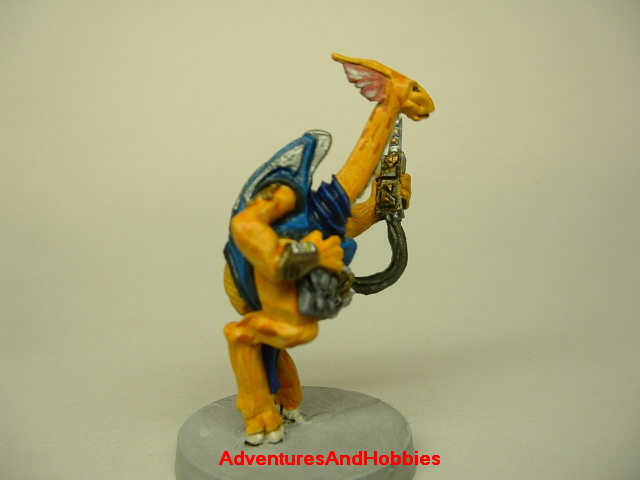 Perhaps he is a
starship engineer
or
starport tech
. Or he may be a
research scientist
exploring the
stars
beyond his own
home world
.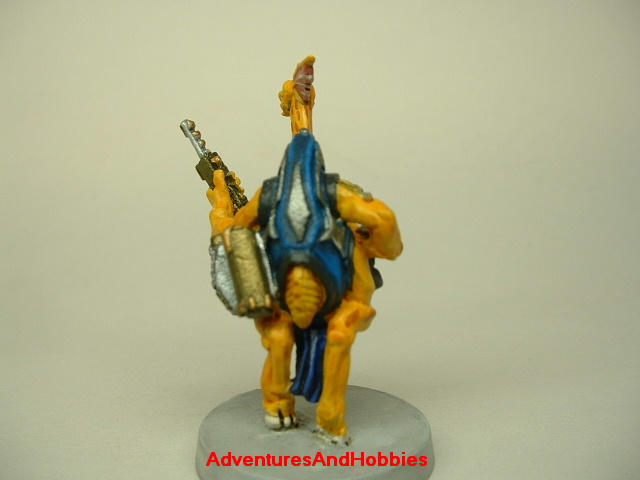 Maybe that is actually just a medical probe he is holding! A nicely sculpted
25-28mm figure
that would be at home in many
science fiction role-playing games
and
miniature war games
, including
Traveller
™ and
Warhammer 40K
™.