04/06/11
Arcane winds whip about this elven sorcerer, tossing his hair and robes. As he calls upon dark powers, he holds a jewel-encrusted magical staff in his left hand. The staff is topped with an evil skull casting and acts as a focus for the dark magics. He also wields a nasty dagger in his other hand.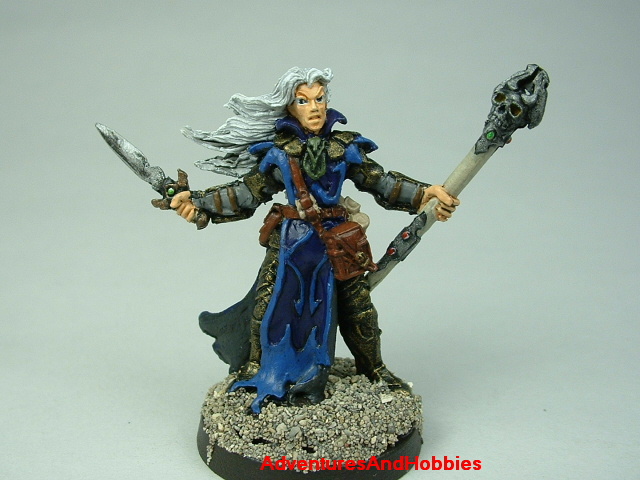 The
wizard
wears
plate mail armor
for protection beneath his robes. Various pouches and
scrolls
hang from belts, each containing more
magical components
and
weapons
. He wears a greenish medallion around his neck that might be of
Cthulhu
origin!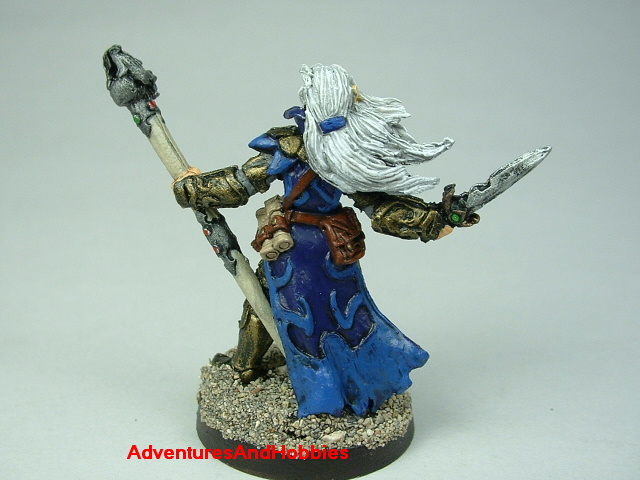 Here is a
powerful opponent
ready to confront the
adventures
in your
fantasy campaign
. A nice casting that captures the malevolence of the character.