04/08/11
A malevolent intelligence peers out through the red eyes of this winged horror. Perched atop a stone outcropping, the gargoyle seems to be carefully watching his intended victim.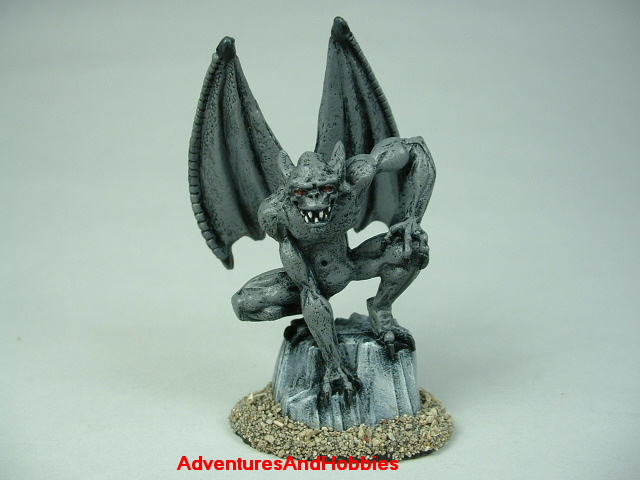 Despite the animal-like body, there is a distinct aura of deep intelligence here. Sure, there are the
wicked fangs
and
sharp talons
ready to tear apart his opponent.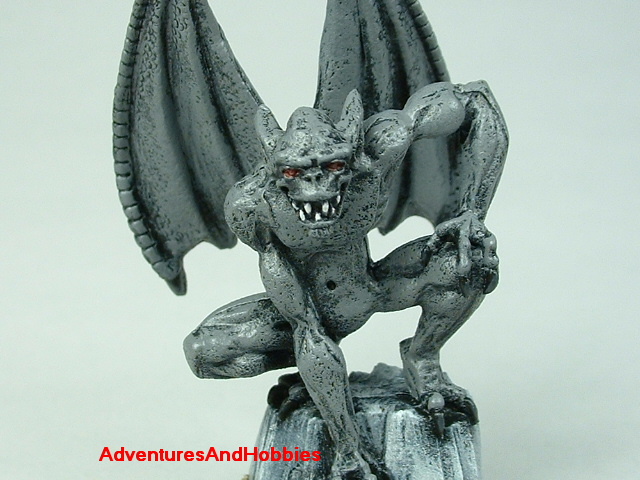 But there is more than just animal cunning. Which makes the
gargoyle
all that more dangerous!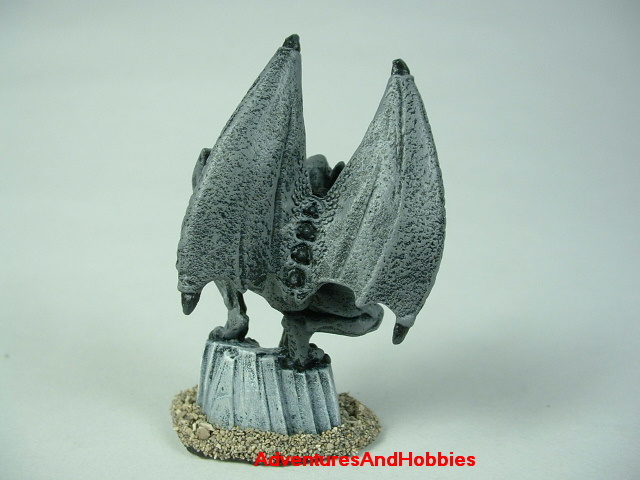 This
25 - 28 mm scale monster
should cast fear into the hearts of all
player characters
in your
game
.
Gargoyles
can be found in
fantasy
,
horror
,
pulp
and other
role-playing game campaigns
.