07/09/11
This is one of those miniatures that can be drafted into various roles.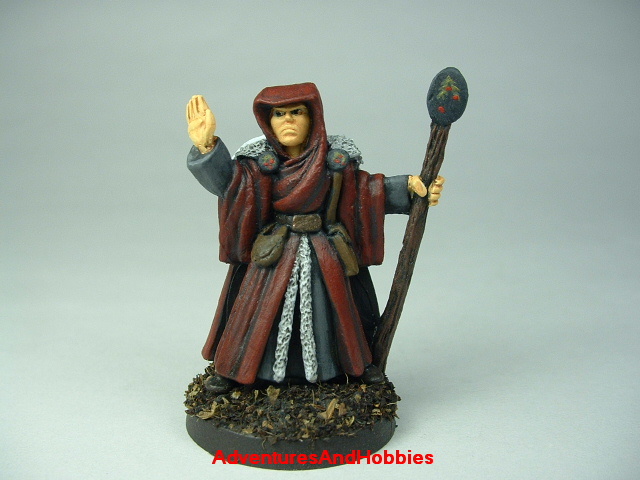 Is he raising his hand as a
sign of peace
, or is he preparing to
cast a magical incantation
? It depends.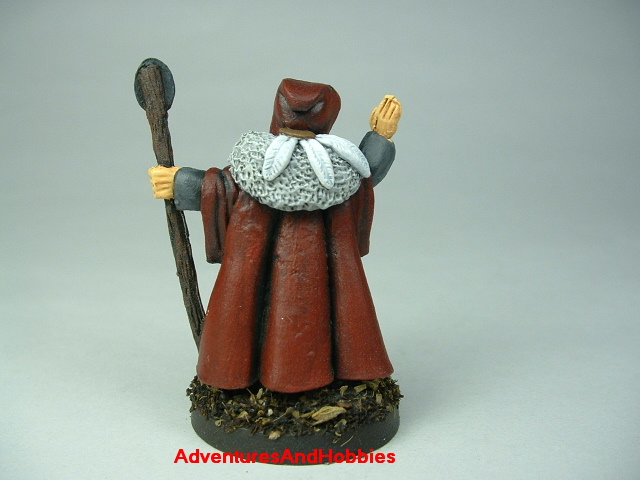 Maybe this fellow is simply a kind
cleric
offering aid to you. Or perhaps a belligerent
druid
seeking to protect his natural wards. On the other hand, he may be the leader of a
Cthulhu cult
attempting to open the doorway between dimensions! Dressed in
robes
and holding a
staff
in his left hand, this
miniature
could fill any of these roles.
This 25 mm scale figure could find a home in any fantasy game world including Dungeons & Dragons™. Or he could appear in a horror mythos such as Call of Cthulhu™.