08/30/11
Dem bones, dem bones, dem dry bones … One of the most common undead monsters found in fantasy and horror games are skeletons. Raised from the dead to seek revenge, protect cursed treasure, or to do the bidding of an evil necromancer lord. Whatever the reason behind their walking the earth, our boney warriors are always ready to confront your adventurers. Here is a small warband of skeletal fighters charging into battle.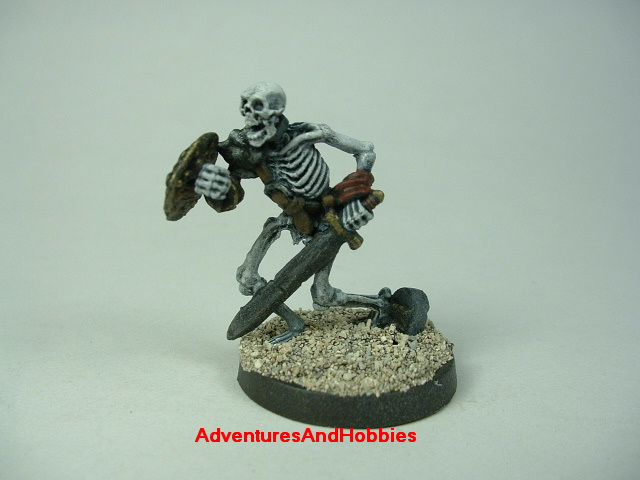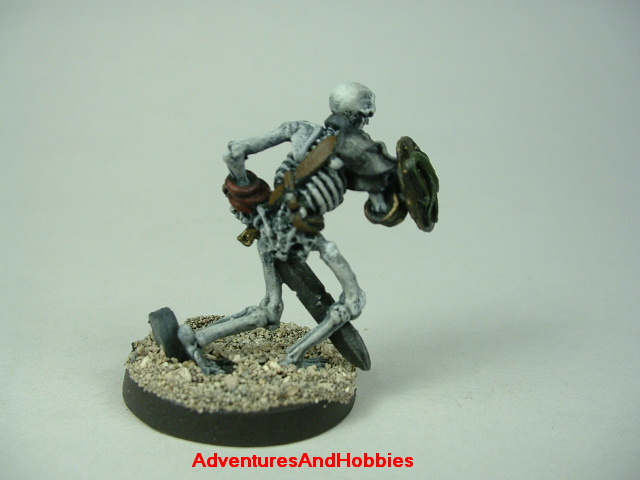 Each is armed with a
sword
.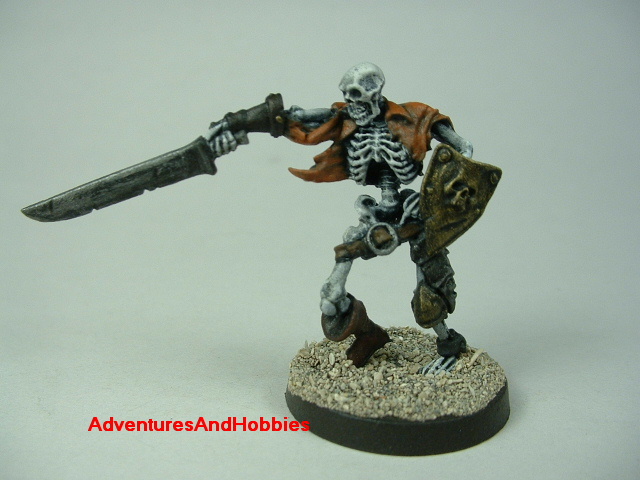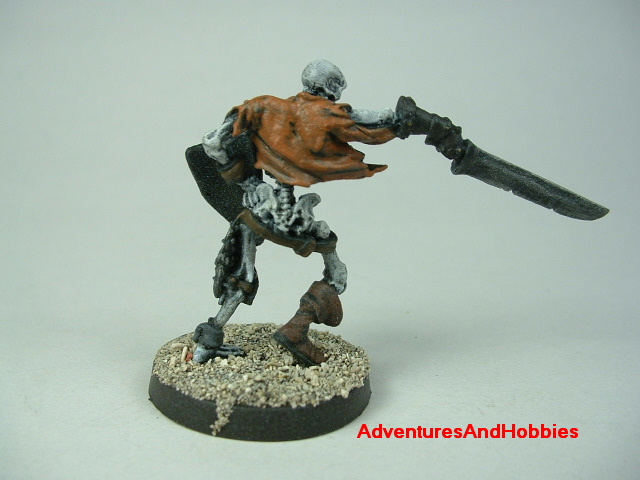 These
fighters
each carry a small
shield
and wear bits of
armor
and tattered clothing.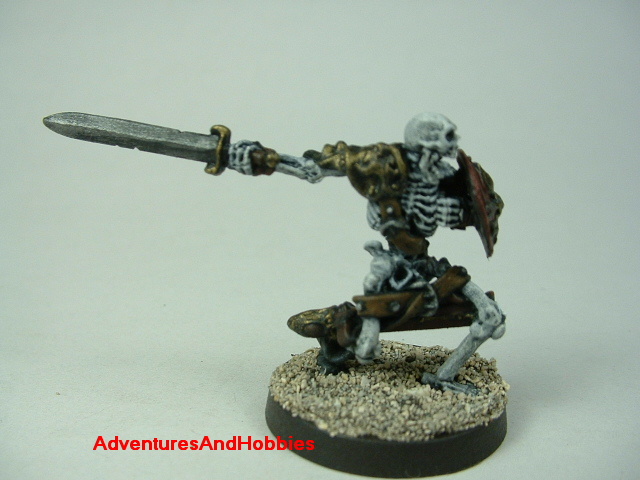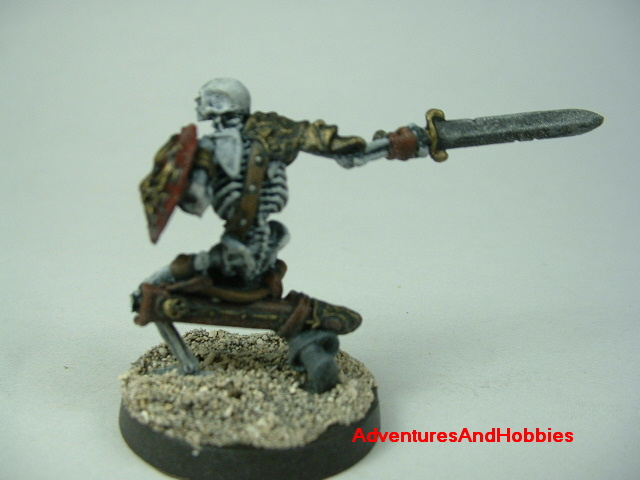 Skeletons
can appear from individual
fighters
to large
hordes of undead warriors
. They can be employed in nearly any
fantasy
or
horror role-playing game
such as
Dungeons & Dragons
™or
table top war game
including
Warhammer Fantasy
™.