11/08/11
In the land of the blind, the one-eyed man is king. In the land of the cyclops, the one-eyed man is also king!
Our first warrior is armed with a simple spear. His clothing consists of simple animal skins roughly sewn together to cover his large muscular frame.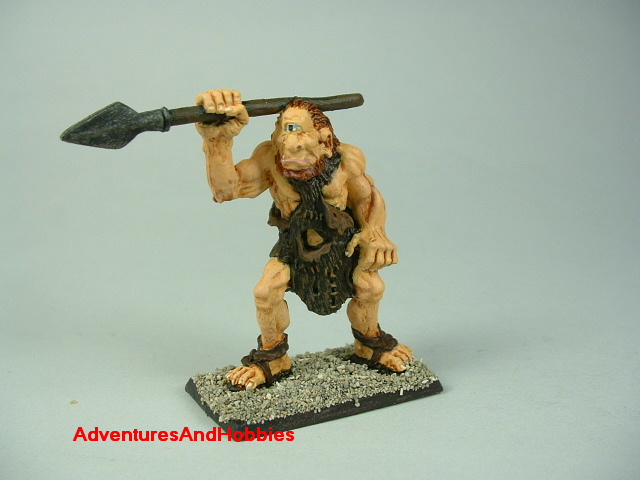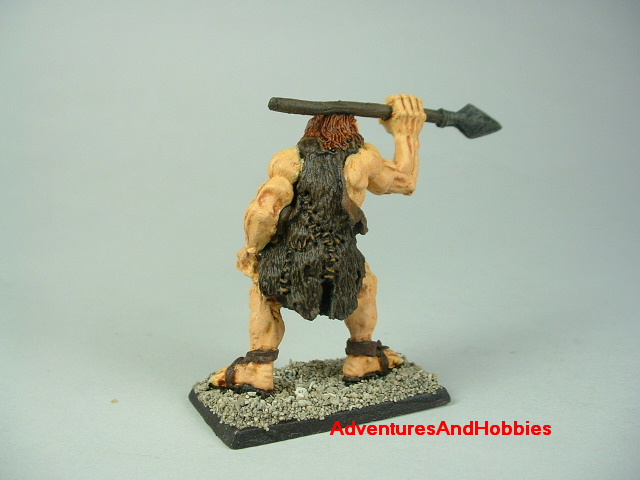 This second
cyclops
wields a large
axe
. In addition to his plain animal skin clothing, this fellow has fashioned some simple accessories from the bones and teeth of his past victories. An interesting addition is the large sack in which he deposits his latest
victims
. But you may note that the current captive (seems to be a
goblin
or small
orc
) has not accepted his fate just yet as he is in the process of cutting his way out of the sack.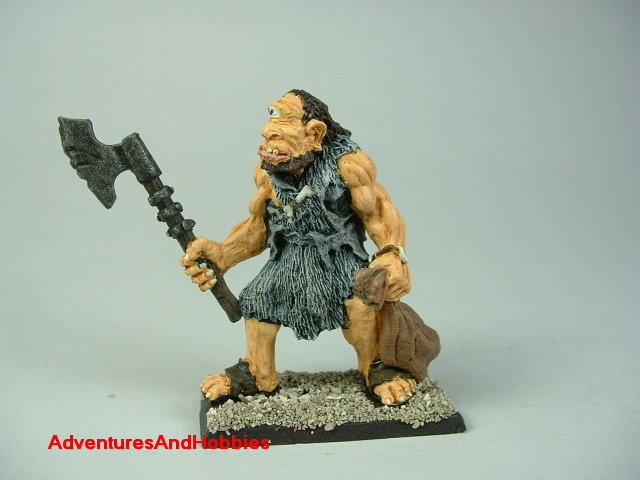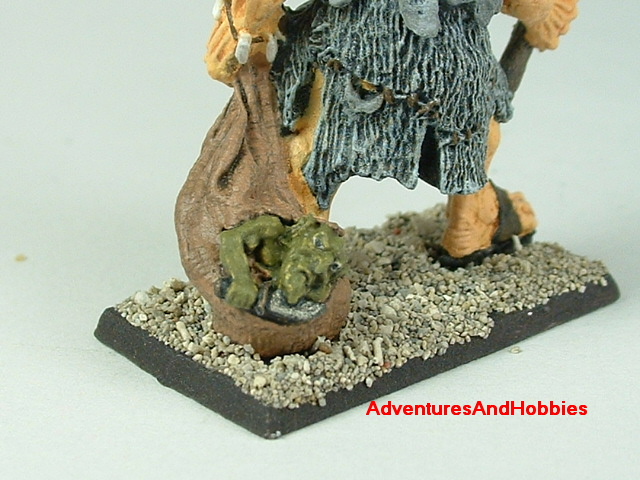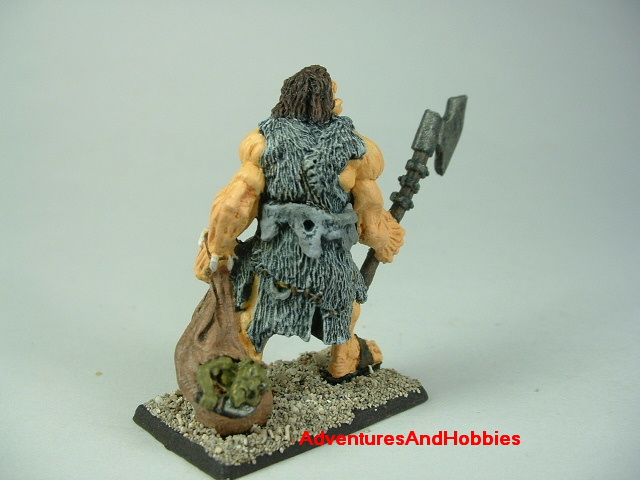 These one-eyed wonders represent a classic
non-human race
that can appear in any
fantasy game world
. Although most are rather simple-minded, their inherent strength makes them formidable foes in a
battle
.