12/08/11
Although less developed technologically speaking, the "barbarian" societies are exceptionally good at producing skillful warriors. Here is one such fighter.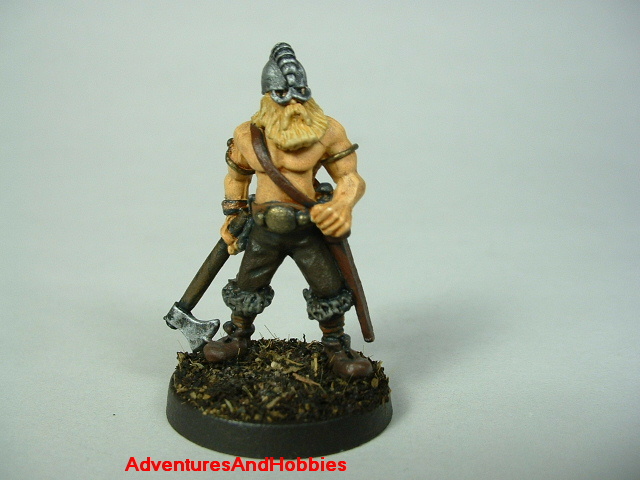 His
armor
consists solely of his
metal helmet
. His muscular body is otherwise protected only by his skill and daring on the
battlefield
.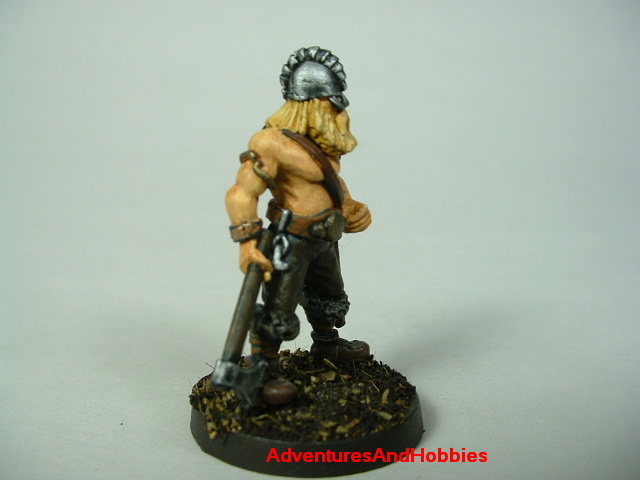 His primary
weapon
is his trusty
battle ax
although he also carries a
sword
in the
sheath
at his hip.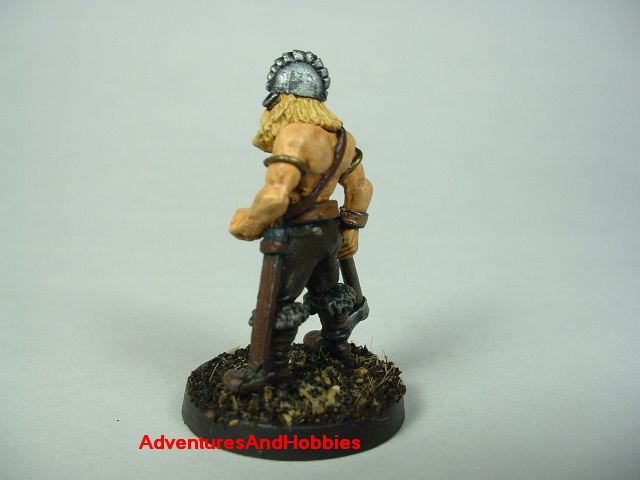 His blond hair hints at his possible Norse origins (although one suspects he would be wearing warmer clothing more suited to his habitat in the colder months of the year).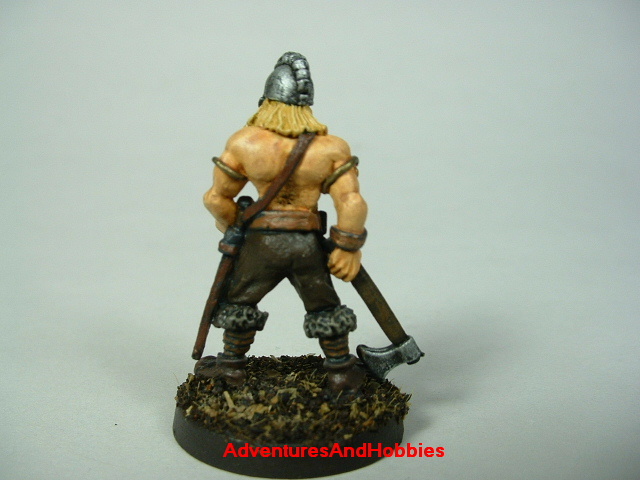 This
25-28 mm scale
sculpt does a nice job of capturing the
warrior
's confidence and presence on the
field of battle
. He would be at home in most
fantasy game worlds
as well as
adventures
based on a more
historical
setting.