03/05/12
Robots filled the pages of the classic pulp magazines of the 1930s. Mechanical creations could be found invading the Earth, threatening humankind, and generally eliminating the universe of its organic pests.
Here is a wonderful gaming sculpt that looks like it stepped out of the pages of those early pulp science adventures.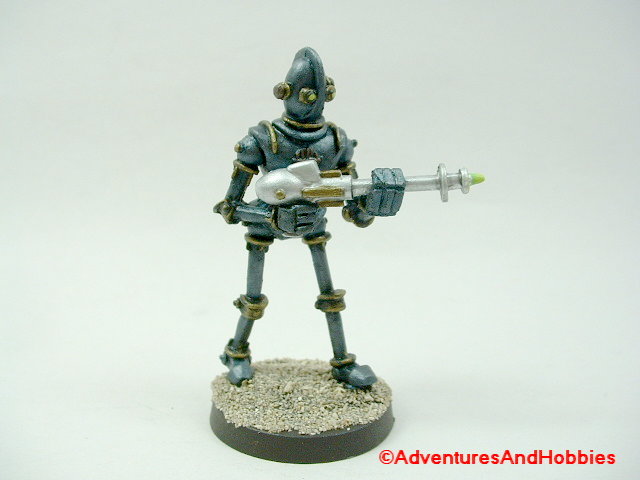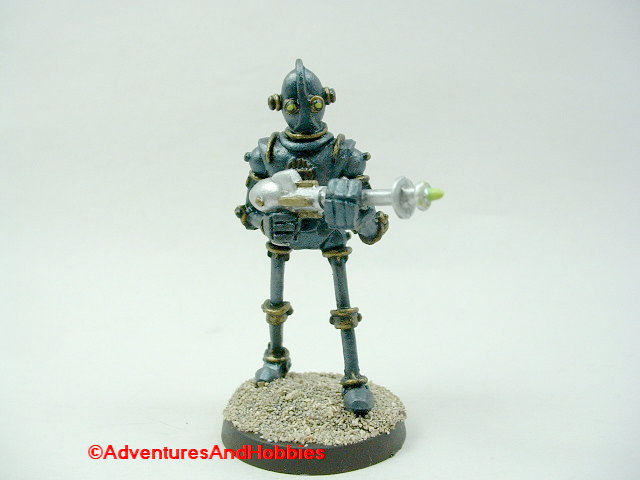 Although there is no facial expressions on the
robot's
head, the steadily glowing electronic eyes (along with the large
ray gun
grasped in its hands) sends the message that it is not a friend.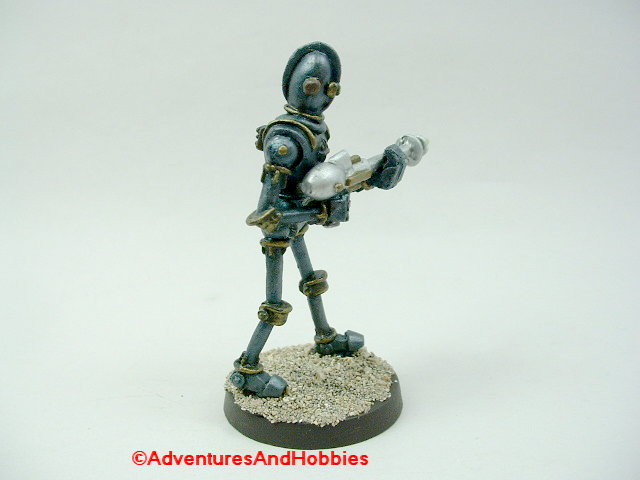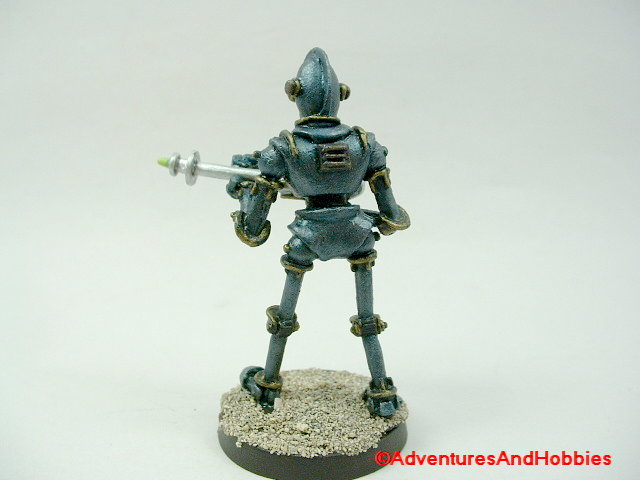 This
game miniature
is on a bit of larger scale. It stands about a full 2 inches (50 mm) from the base to the top of its metal head. But it still works with the standard
game figures
. Here is a size comparison with a
25mm scale figure
of
Doc Savage
(another fine example of
pulp goodness
).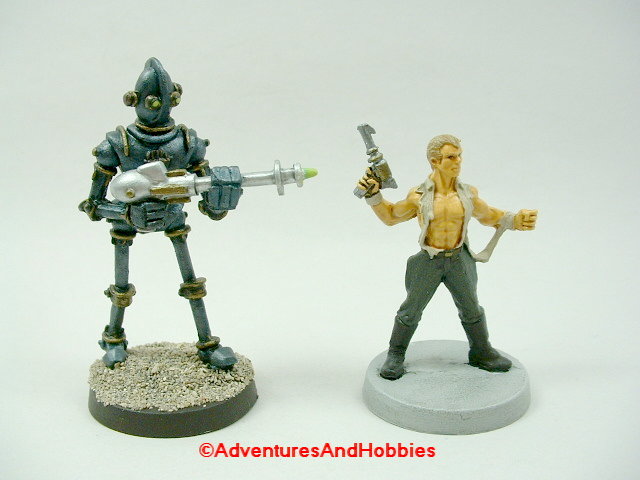 The
robot
could be an
invader
from
outer space
intent on conquering another
planet
, or the product of an Earthly
mad scientist's
designs for
world domination
. Whichever, it would make a nice classic addition to your
game table
.