03/30/12
Filed under:
Science Fiction
,
Pulp
,
25-28 mm
Posted by:
G R
@ 8:52 am
The mid Twentieth Century was the golden age of science fiction when space travel became a possibility in the minds of millions around the world. Through the pages of the pulp magazines and paperback books, on the giant silver screens in movie theaters, and on the small home television tubes, men and women ventured into the great unknown of space.
Today's miniature presents a classic science fiction icon in the form of a female space trooper.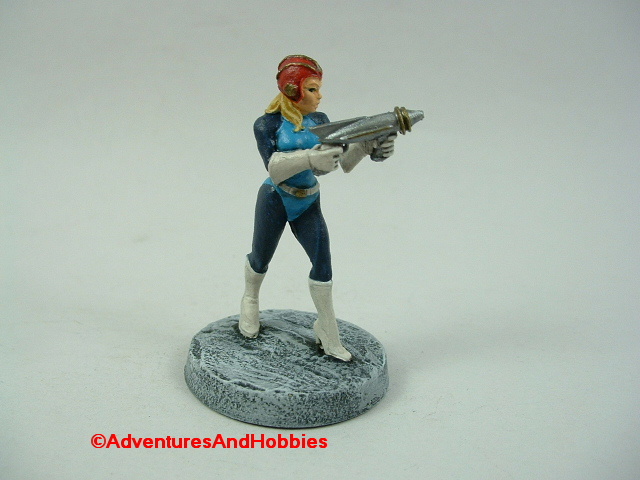 As with so many of the early renderings, our heroine wears a tight form fitting uniform, which at least is less revealing than some of the
space suits
depicted in a less enlightened age.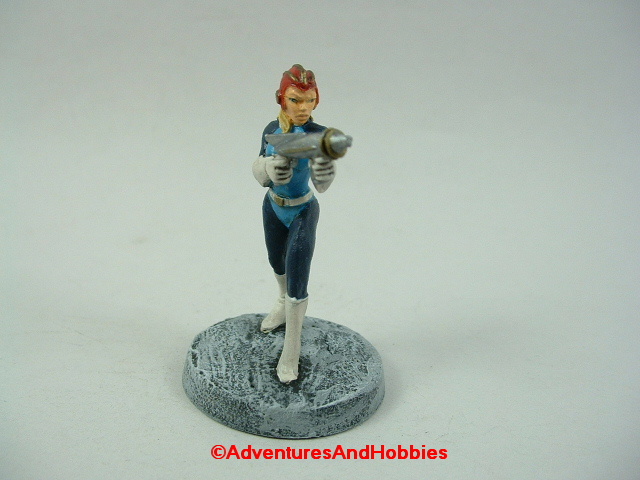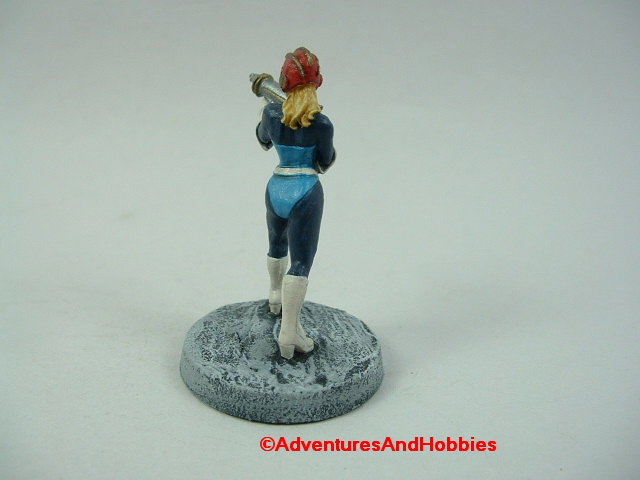 Unlike many of the weak, defenseless female
space travelers
who appeared in the early stories, this female
trooper
possesses a more independent, aggressive personality. Her facial expression shows a sense of self reliance, her body language indicates self assurance. Certainly the large
ray gun
she carries reflects her ability to handle herself in combat.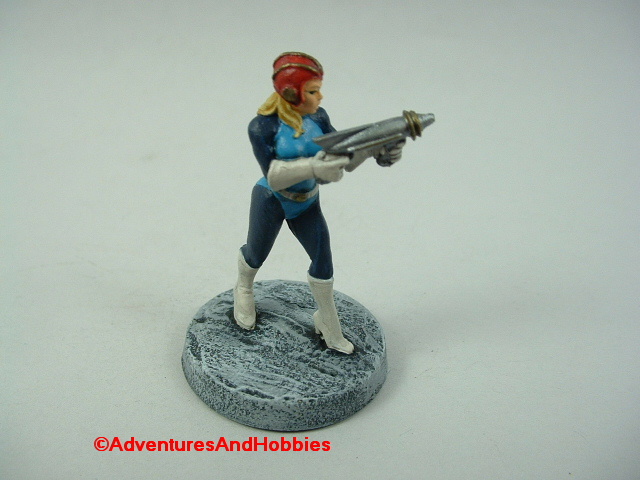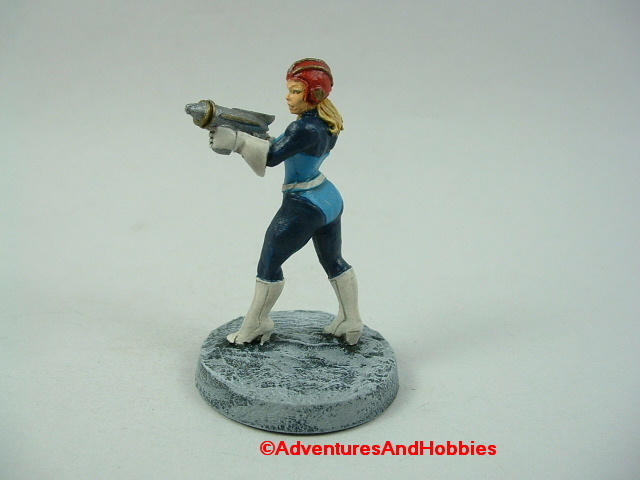 This
game figure
is sculpted in
25-mm scale
. It could appear in any
science fiction role playing game
or
miniature war game
set in a
classic sci fi
setting.