06/06/10
Dressed in muted woodland tones, this ranger is at home in any forest setting. He wields a longsword with gems set in the hilt. He also carries a longbow slung over his shoulders and mostly hidden by his long cape. A quiver filled with arrows hangs at his side.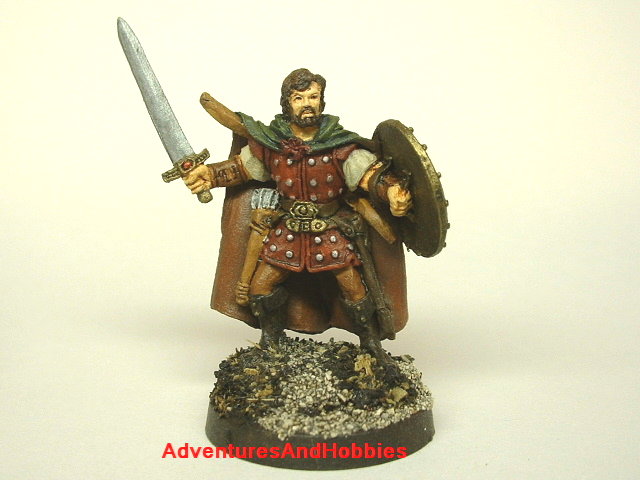 His
armor
consists of
studded leather armor
. His round
shield
bears a cluster of autumn-red leaves.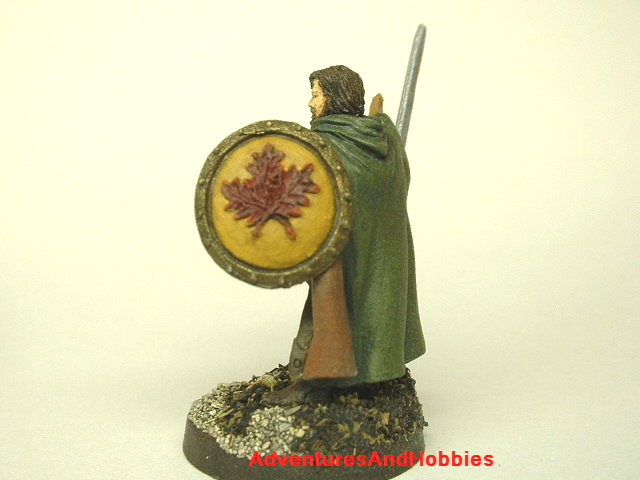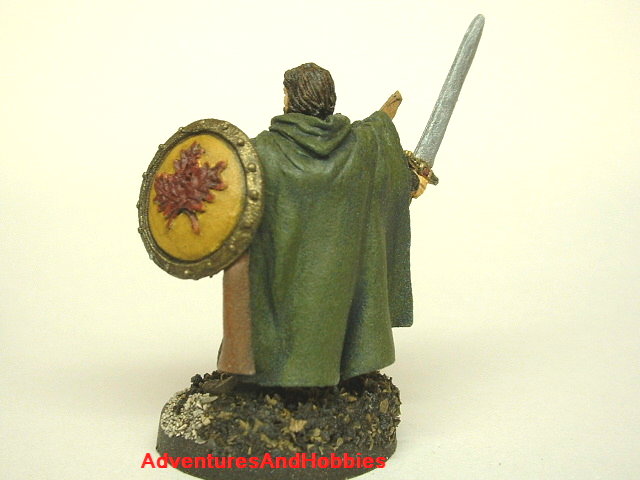 The figure works well as a
player character
or
NPC
in any
fantasy
milieu.
Comments Off