06/09/10
Every gentleman knows the importance of maintaining one's disposition in all situations. Even when preparing to use ones revolver to dissuade those pesky Cthulhu cultists from sacrificing a colleague to the Eldar Gods, to enlighten a raging Venusian swamp lizard in proper civilized behavior, and other social situations.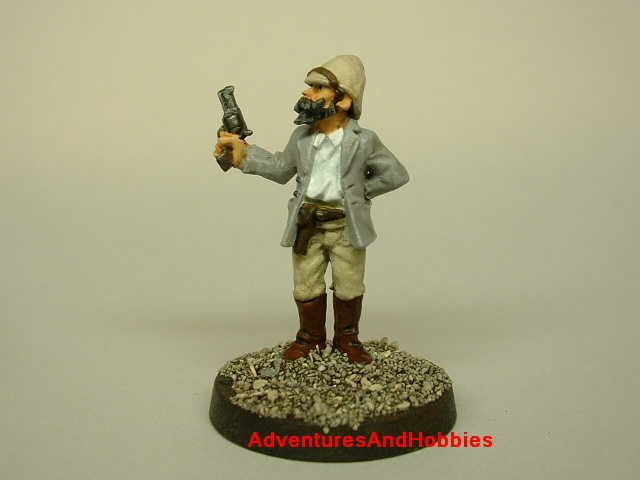 Our upstanding British
explorer
is dressed for a day on safari or perhaps an evening of exploring ancient ruins.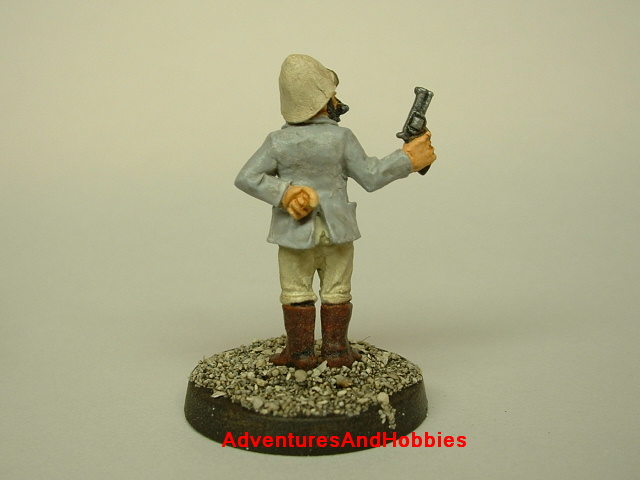 This figure would be useful in an 1890's
Call of Cthulhu
adventure
of arcane
horror
. Or in a more historical scenario of
exploration
in
Darkest Africa
.
Comments Off