08/04/10
A command of both magic and armed combat makes this Elven woman a powerful ally or a deadly enemy. Don't let her serene disposition fool you into dropping your guard.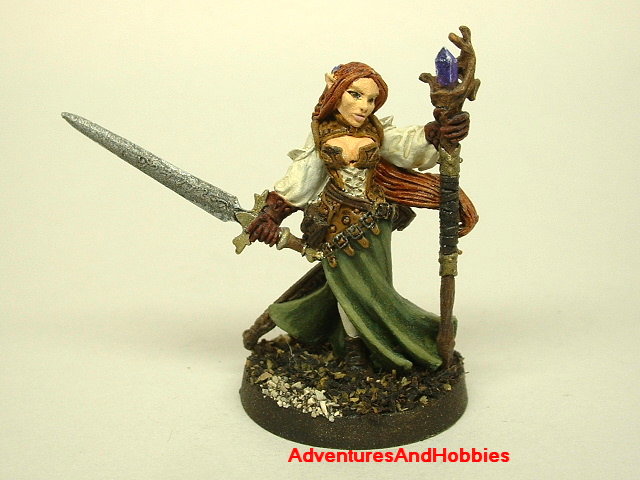 She holds a
crystal-topped staff
in her left hand (which also makes for a
quarterstaff weapon
). In her right, she wields a deadly
longsword
.
Arcane symbols
inscribed on the
blade
indicate the
sword
is imbued with
magical
properties. And who knows what
spell ingredients
may be found in the pouches as well as the
scroll tube
on her belt.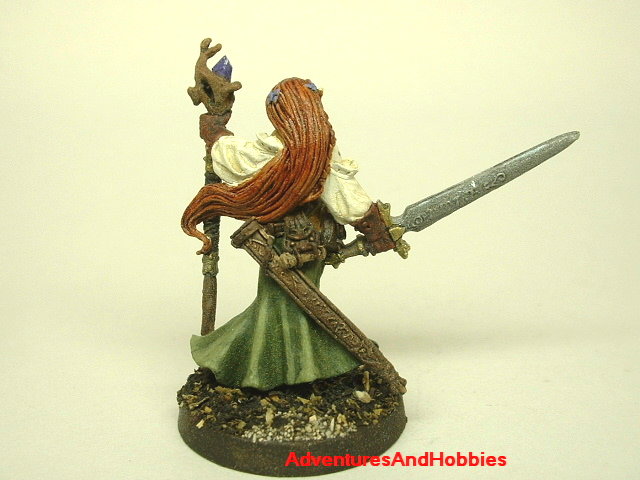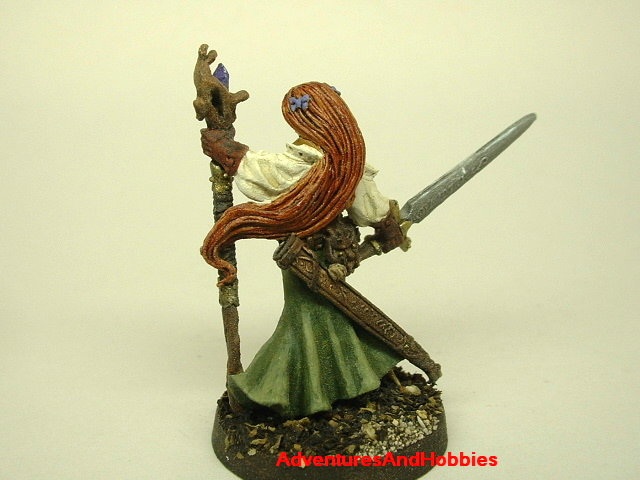 Despite her feminine flowing skirt and delicate blouse, her leather bodice
armor
hints at her martial abilities. Nor should you assume the butterfly hair pieces in her auburn hair means she is a fragile target. Cross wills with this
fantasy Elfin maid
at your own risk.
Comments Off