09/04/10
There isn't much question on this knight's alignment. And it is not leaning toward Good. His platemail armor incorporates many death symbols right down to his boots!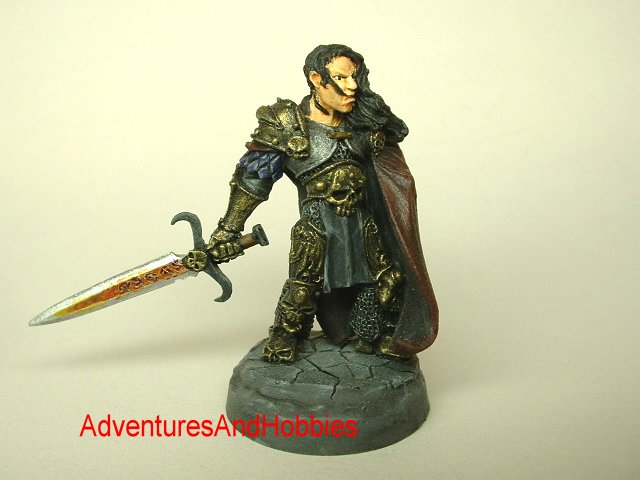 Obviously a
warrior
of some prowess. He wields a wicked
magical longsword
that is inscribed with
arcane runes
which glow during
battle
.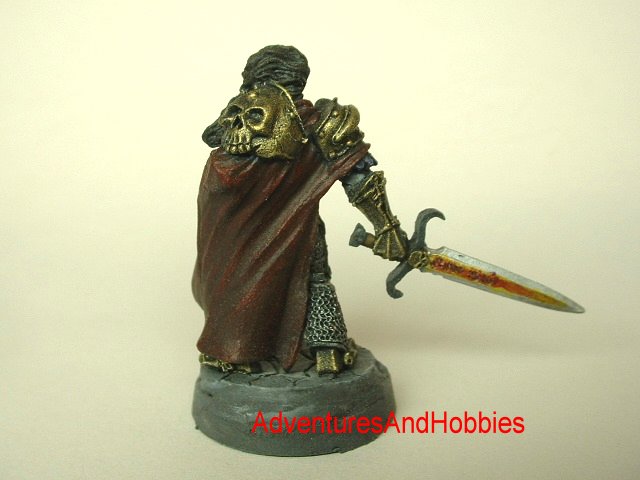 A largish
28 mm miniature
casting. It would make quite an imposing opponent to the
Player Characters
in most
fantasy role-playing scenarios
.
Comments Off