09/30/10
Another miniature monster to celebrate the Halloween season and send stalking your unfortunate players.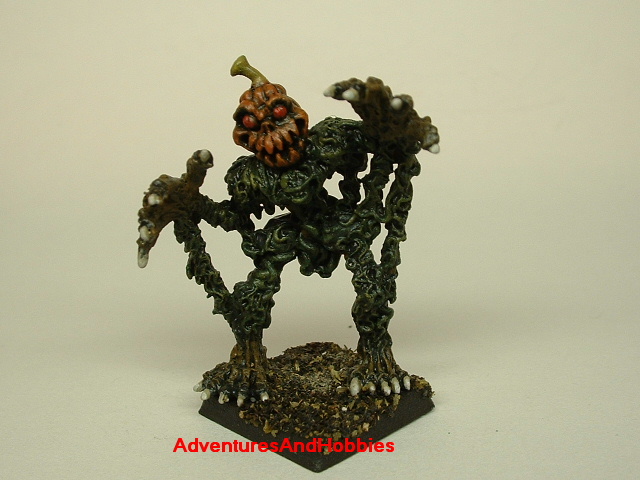 What
dark magic
has been used to cause this
evil horror
to rise from the local
pumpkin patch
?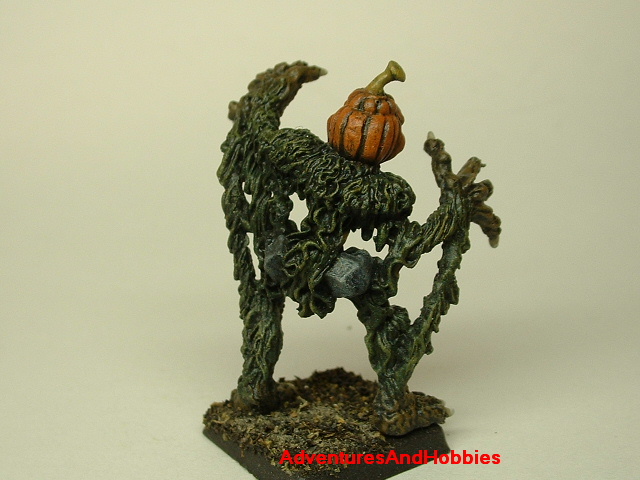 A
demonic
red glow emanates from the
ghoulish pumpkin face
. Its body is a
magically-molded
mass of vines, rocks and dirt from the soil. Its feet and hands formed from talon-sharp broken pieces of tree limbs.
This largish 25 to 28 mm scale figure can creep out the adventurers in horror, fantasy, pulp and even science fiction game settings.

Comments Off