01/15/11
Filed under:
Science Fiction
,
25-28 mm
Posted by:
G R
@ 7:32 pm
Let's start off the new year with some science fiction miniatures.
The universe is alive with life in many forms. Many species have achieved interstellar travel and other advanced technologies. Unfortunately, not all starfarers are friendly.
Here are a couple of examples of alien warriors.
First up is our representative from a blue-skinned race. The large handgun may be an indication that his species understands the need for force when journeying among the stars.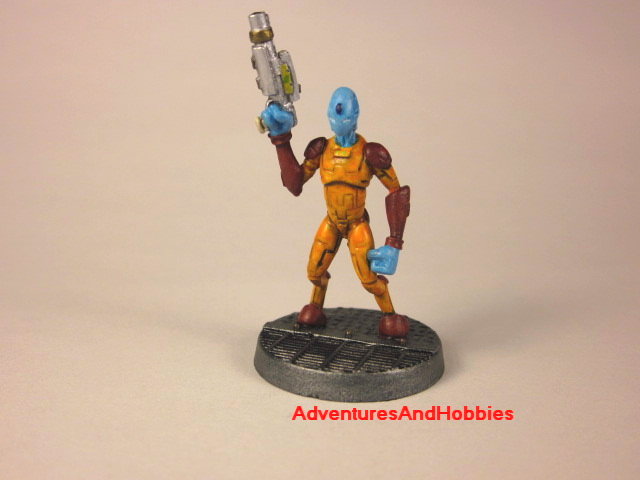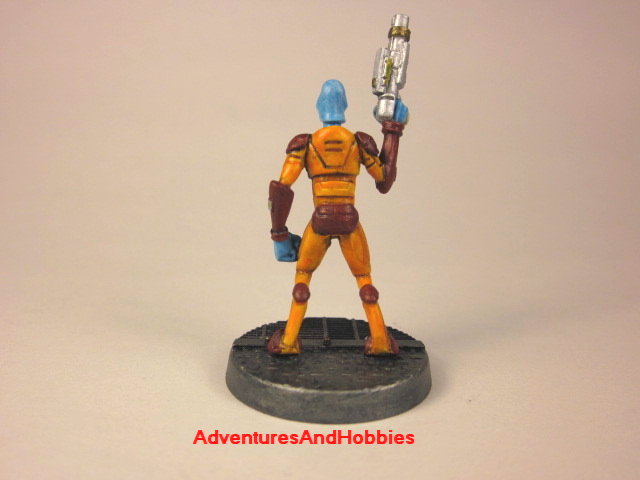 Even more aggressive in appearance is our second species. The heavy, double-barreled weapon he carries hints at his probable intent.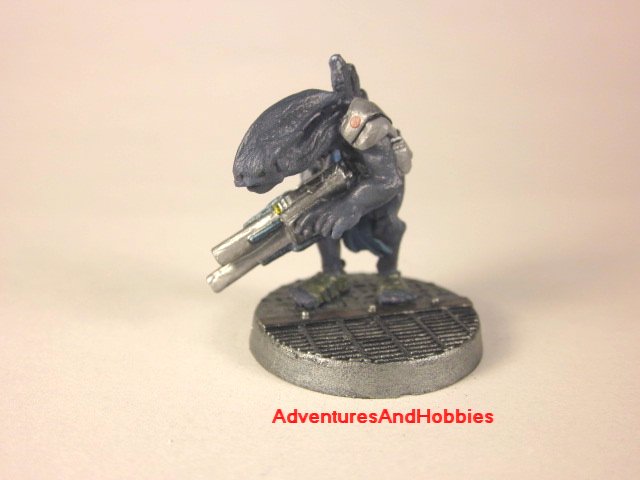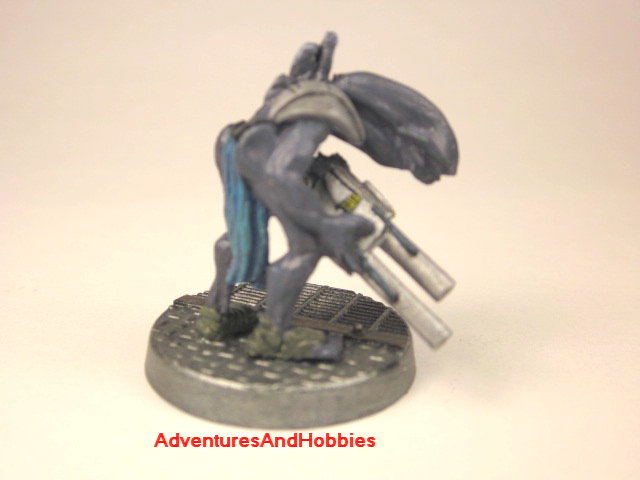 Both miniatures are set on tech bases. These 25mm scale figures are well designed and would work in many science fiction role-playing games such as Traveller™ and miniature war games including Warhammer 40K™.

Comments Off