03/01/12
Dwarf characters appear in many of the fantasy based role-playing games and appear on the battlefields of miniature war games. Here is a trio of adventurous dwarves who have chosen to leave their underground bastions to seek glory and treasure in the greater world.
Our first adventurer, and possibly the group's leader, wields a battleaxe as his primary weapon of choice. He is outfitted in a complete suit of armor consisting of both chain and plate mail, along with a horned helmet.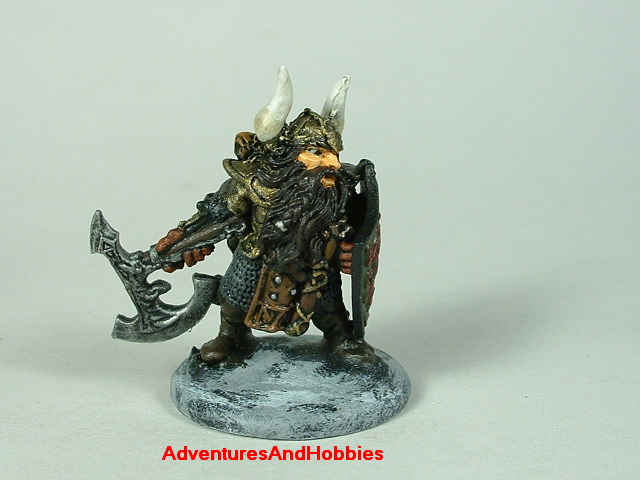 His
shield
bears an intricate stylized
dragon
design.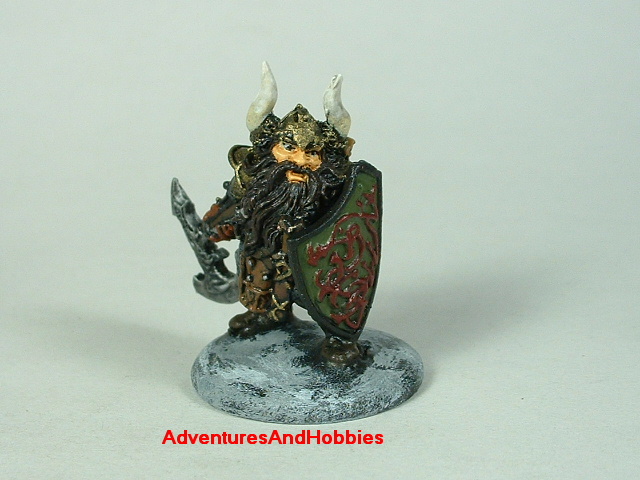 He also carries a small
war hammer
and
dagger
on his belt. In addition, he comes prepared for a long journey with a backpack, bed roll, and pouches (plus a fine drinking tankard).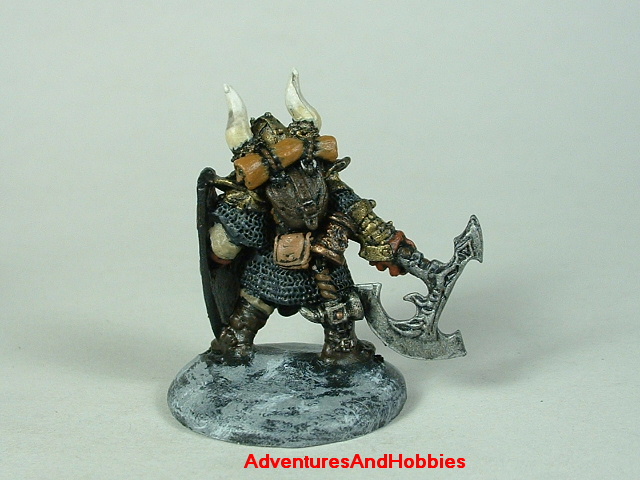 The group's next member is less ornately dressed, but is still ready for action. He carriers a mighty
war hammer
which he easily wields with brawny muscles.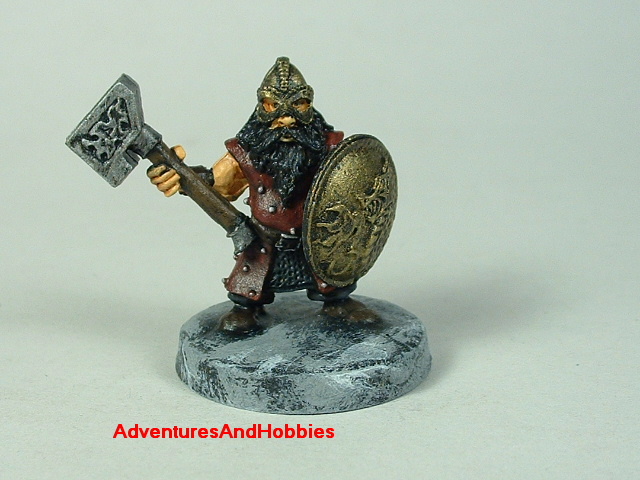 He holds a
round shield
in his left hand. The
shield
is embossed with a
fire-breathing dragon
.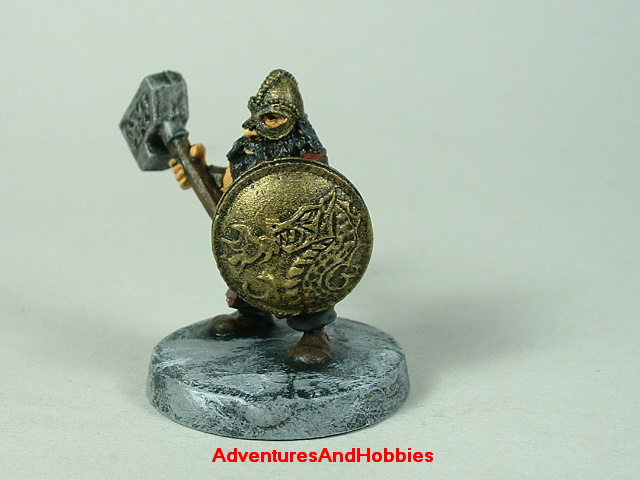 He wears
studded leather armor
augmented with
chain mail
.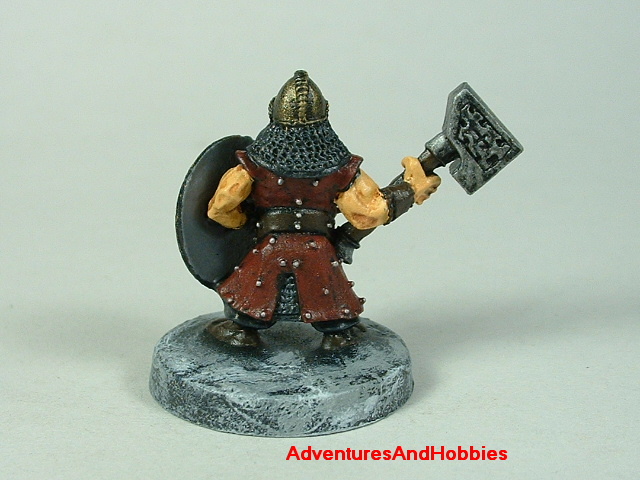 Third, but certainly not last, is this
female dwarf adventurer
. She is armed with a sturdy
short sword
.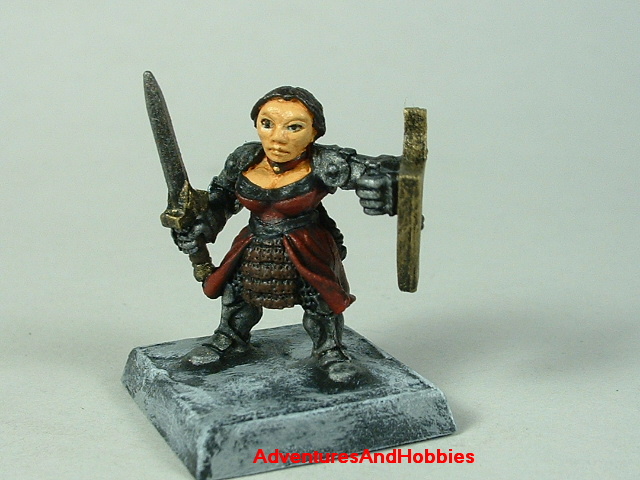 In addition to
plate mail
and
leather armor
, she has a
shield
for protection in combat.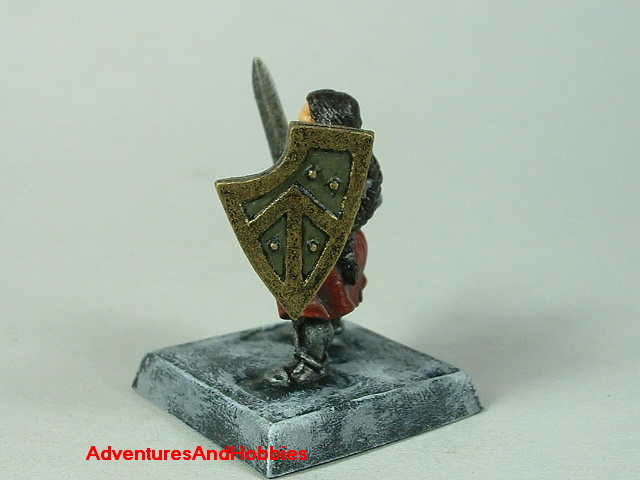 Her long hair is braided down her back to avoid interfering with her
sword
work in
combat
.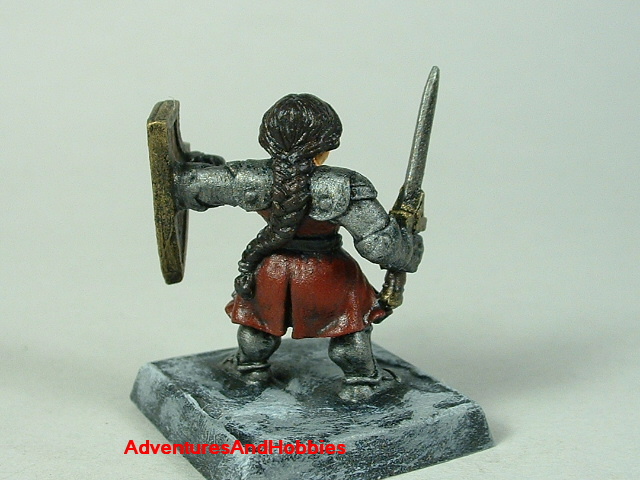 Dwarves
tend to associate with others of their race both at home and on the trail. This
party of adventurers
could be found in most
fantasy settings
.
Comments Off