05/24/11
This here good old boy is packing some serious heat. Looks like our buddy is on the trail of something nasty in the post apocalyptic landscape.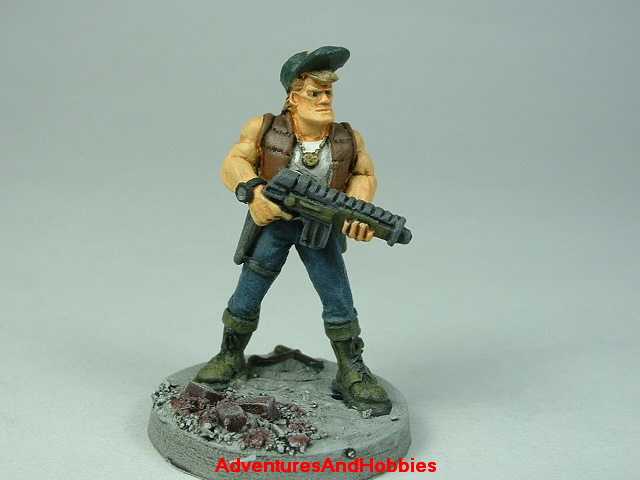 By the looks of the
military automatic rifle
he's toting, it probably isn't some run of the mill varmint he's looking to bag.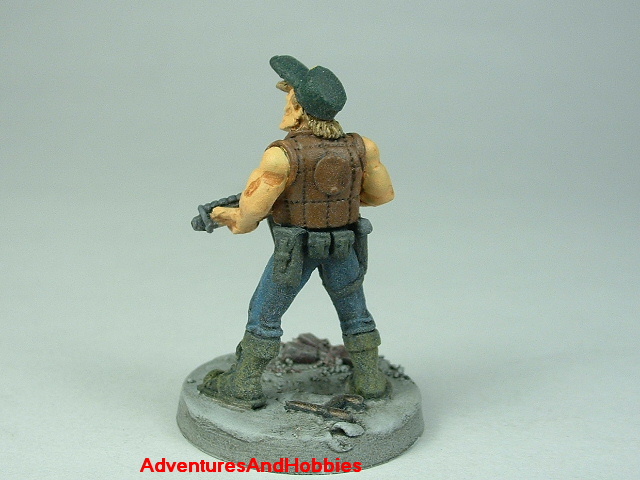 This
25 mm scale figure
would make an interesting
character
in a lot of
near future game worlds
. Anywhere from reducing the wandering
zombie hordes
, to teaching
invading aliens
to respect the planet's local population, to tracking down
cultists
in
Call of Cthulhu
™!
Comments Off